Your One Stop Shop For
Internet Marketing Resources
"How to succeed? Try hard enough."
Malcolm Forbes
(1919-1990)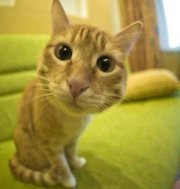 Are you Twittering Yet??
Follow me on Twitter essential traffic building
Follow me on Twitter
DISCLAIMER
Like anything else in life, no guarantee of income is made. You are advised to use your own wise judgment and due diligence in
applying the information within this site to your circumstances and condition
All pictures here are sourced from our own sources or are web finds.
If you own them and want acknowledgement or their removal please email us through the contact page
The Master Mind Group
Site is being re-constructed
Links are broken
This section of Affiliates Marketing Solutions is a focus on working together in formal or informal joint ventures and simply sharing know-how and resources.
Inspired by Sean Rasmussen, the Master Mind Group is working to help one another succeed online.
Formed from a bunch of colleagues who travelled together in June and July (2010) in Sean's "For A Few Dollars More" Learn and Earn competition, we have decided to continue that experience and emulate Sean's generosity by sharing future learning and resources.
We will add links on this page to feature:
Members and their sites and resources
Free resources and tools - for any visitor to this site
Through this joint activity we hope others will be able to also find solutions and edcuation that assists them move into internet marketing successfully
Communication will be Skype and email
Members
The experience has been a great opportunity to have access to much of Seans extemely helpful tips, ideas and strategies for Internet Marketing.
One result, apart from great education - all freely given btw - is that some of us have decided to keep in contact and continue to share ideas in order that we all may progress with our online business ventures.

The guiding lights that have given us the inspiration for this group are Sean Rasmussen Naploeon Hill and Warren Buffet.


Copyright: all rights reserved
Design by Tree of The Singing Wind
Built with SBI - Site Build IT




Your Options,
Your Choice