Site is being re-constructed 31st July 2010
Links are broken
Your One Stop Shop For
Internet Marketing Resources
"How to succeed? Try hard enough."
Malcolm Forbes
(1919-1990)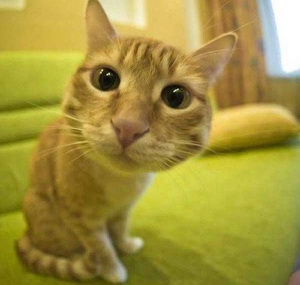 Are you Twittering Yet??
Follow me on Twitter essential traffic building
Follow me on Twitter


DISCLAIMER
Like anything else in life, no guarantee of income is made. You are advised to use your own wise judgment and due diligence in
applying the information within this site to your circumstances and condition
All pictures here are sourced from our own sources or are web finds.
If you own them and want acknowledgement or their removal please email us through the contact page
Clickbank Affiliate Marketing
Clickbank affiliate marketing is essentially where you would find someone else's product to promote. Clickbank is the leader for this where you get hop links for products (free).
This affiliate link is unique to you. You then use this affiliate link to refer other people to purchase the product. When someone that you referred purchases the product, you get a cut of the profit (commission.
The best thing about Clickbank is that you can choose sought after products and sevices that also pay high commissions - that is well over 40%
There are different views on what to promote.
I rarely promote any type of "physical product" like a lawn mower, refrigerator, tool set, dishes, etc... The reason is that the commission percentage (i.e. the amount of money you would get from the sale) is always VERY VERY low. For example, some dishes might sell for something like $100, but the commission percentage, if you were their affiliate, would only be something like 5%.

So, generally don't choose to promote anything that's a physical product.
Here are are a few different approaches you can take with your Clickbank Affiliate Marketing
What Clickbank Products to Focus ON
Clickbank Affiliate Marketing Tips
Harvey Segal is one of the top clickbank gurus - who actually has not only some good info - but great free reports like:
Clickbank for Newbies (free) .... click it and get it - with my compliments
What I do recommend is that you promote information products or downloadable software. (see my Article "Information is Money)
The reason for this is because the markup on these types of products is nearly 100%.
Commission percentages from anywhere from 40% to 75% are NOT uncommon at all. In fact, I would never promote a product that as a commission rate of anything lower than 40%.
So the best place to find downloadable information products (i.e. eBooks) or downloadable software is at http://www.clickbank.com.

It is FREE to join – so set up an account there. You will be asked for a nickname – this is added to all the links you promote – so that your commissions can be tracked and credited to your account.
If you already know what Clickbank is, just ignore everything I said above. I just want to lay down a solid foundation before I get into the more advanced, specific, money making strategies. It's critical that you know the basics before diving into the specific money making stuff.

Being Upfront – Caveat Emptor
This is information I have gathered over time – re-written and added my own research. I do not include anything here that is a scam or BS. And, I do have an affiliate link to some of the programs on this site and through my Clickbank affiliate marketing
Return to the HOME PAGE of Affiliates Marketing Solutions from Clickbank Affiliate Marketing

Copyright: all rights reserved
Design by Tree of The Singing Wind
Built with SBI - Site Build IT
Your Options,
Your Choice
Affiliates Markeing Solutions
Your One Stop Shop
for Setting up your own online affiliate marketing online business