Contents
American vs British English
Proverbs, Idioms and Adages
Expanding Your Vocabulary
Pronunciation Clinic
Worsd, Phrases and Idioms
Commonly Confused Words
Parts Of Speech
Nouns
Pronouns
Adjectives
Adverbs
Conjunctions and interjections
Prepositions
Definite and Indefinite Articles
Verbs
Questions?
pharos140@yahoo.com
All pictures here are sourced from our own sources or are web finds.
If you own them and want acknowledgement or their removal please email us through the contact page
ESL Revision E-Book
Have Fun With ESL - Revise Your English
A brief guide through some common English Expressions, Vocabulary
and basic grammar revision
Introducing
A Tutors's ESL Revision Handbook
A brief e-book guide to help revise the basics of English
including information on grammar basics
Lesson Ready

Contents
Introduction
English Grammar - Odds and Ends (homphones, Homonyms and more)
Parts of Speech - defintions, examples
See left column for more contents
$12.00usd
Available through immediate download after purchase
The ebook is formatted so that it can be delivered online or face to face.
It is not intended to be exhaustive or even a comprehensive mini grammar. It is also helpful for conversational English and for a grammar revision component as part of conversation English lessons.
.
This short e-book is designed to help English tutors work with students who wish to gain or revise their basic knowledge of English. It is written in a format ready to be delivered from the page - although each section can be separated into a lesson format preferred by the tutor.
Tutors are free to cut and paste and provide students with up to 30% of the pages for homework etc. Copying the whole ebook is not permitted.
There is a students version available
.
Respectfully
Peter Damien Ryan MA, MSc, D.Min
http://www.readingbooks-4fun.com
Copyright: all rights reserved
Design by Tree of The Singing Wind
Built with SBI - Site Build IT

Your Options,
Your Choice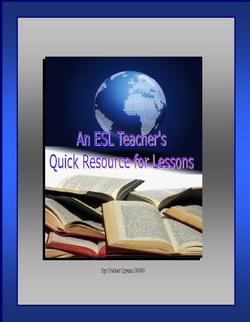 Contents
American versus British English
Homonyms, Homophones etc
Proverbs, clichés & slang
General words, idioms & phrases
Polysyllabic & esoteric words
Expanding vocabulary
Commonly Confused Words
Pronunciation clinic
Nouns
Pronouns
Prepositions
Adjectives
Adverbs
Conjunctions and Interjections
The Definite & Indefinite Articles
Verbs
Short Grammar test